Tour of The Georgia Mountains
(Dahlonega/Cleveland/Helen)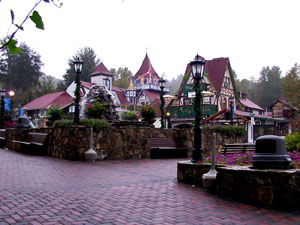 Enjoy a drive through the Georgia mountains! See the Gold Museum in Dahlonega and Babyland General Hospital in Cleveland (home of the cabbage patch dolls). Have lunch in Helen, Georgia's alpine town, and see nearby Ruby Falls. Eight hours. Enjoy a three-hour tour extension by going to Brasstown Bald, Georgia's highest mountain at 4,784 feet (summer months only). Other mountain excursions available upon request.